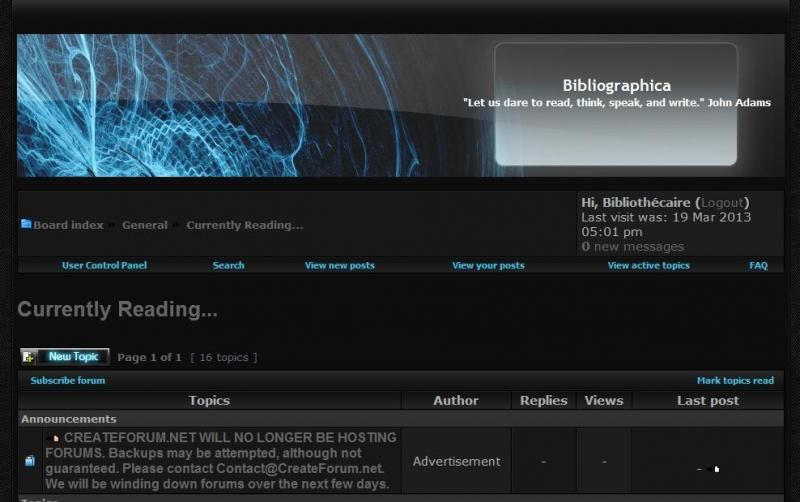 I have no idea. I logged on today and noticed the message left be create forums, the place I got the board from. So if at any time the board is suddenly gone, that'll be why!
I'm trying to figure out what to do. I've been meaning to move the board to a registered site anyhow. This might just force me to do that.
Show quote of the day:
Finch: Please don't touch any of my computer equipment.
Reese: If you do, the dog will kill you.