Quote of the day: "The secret of being a bore is to tell everything." ~Voltaire
Song of the day: "Square One" by Coldplay
State of mind: cautiously optimistic
Date: Valentine's Day. Yippe.
Boy! What a mess it is in here. I am such a slob. I think I need to hire a service to keep things tidy…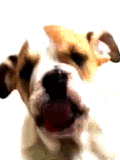 There. Much better.
In other news: I sent out my first official inquiry about the thing I shall not name… yet. Send good vibes please. "Come on, universe! Show me some love!" *fingers and toes crossed.*
And on a more personal note: I just want to state for the record that I really really hate sneezing. It is such a hassle. It interrupts your day and for a few seconds, hijacks your body and I would be very happy if I never sneezed again. (I also hate having to sneeze, but then not doing so.)
Firefly quote of the day:
ZOE: She still has the advantage over us.
MAL: Everyone always does. That's what makes us special.