Quote of the day: "The only way not to think about money is to have a great deal of it." ~Edith Wharton
Song of the day: "Slide" by the Goo Goo Dolls. (Is it Goo Goo Dolls, or
The
Goo Goo Dolls?)
State of mind: up and down
Date: 2/2/06 aka Groundhogs' Day- and the groundhog said 6 more weeks of this pseudo-winter we have been having. More rain? More temperate sunny days that feel more like spring then winter? Oh. No. Please. No more.
One of the ladies that I work with has a friend who just last week won the lottery from a scratch off. At first, as she was telling the tale, I thought she said 10,000 dollars. A nice figure to be sure, but nothing I couldn't blow through in a few days like the shredders at Enron and incriminating evidence. But then, I heard her say "a week." Holy cow.
In NY, we have a few 'win for life' scratch off games: 1000 dollars a week for life, 2000 dollars a week for life. Last year they introduced the Set For Life game with a whopping 5000 dollars a week for life. I could live off that. Nicely. But this guy had actually won 10,000 dollars a week.
FOR LIFE
.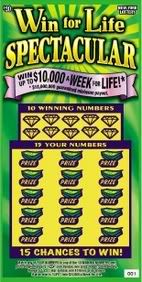 I still can't get my head around it. Its not like when you hear that some guy in California just won 300 million, which is considerably more then 10,000 a week, (because according to my math, the recipient of the scratch off would have to live for 576 years in order to collect 300 million. Which is something else I would be willing to do.), but that figure is so large, it's almost incomprehensible to someone like me. I guess the best analogy is that 300 million is sort of like the ground for someone who is afraid of heights and gets woozy on someone's extra high deck porch, but is perfectly fine at 1 mile up in a plane.
Anyhow, I actually don't have a point. I'm just in shock. 10000 dollars a week. For life. Holy cow. Holy cash cow.
Angel quote of the day:
Spike: Hey, wanna go find something to hit?