Quote of the day: "Well, once again we find that clowning and anarchy don't mix." The Tick
Song of the day: "Delicious Surprise" by Beth Hart, Screaming For My Supper (Best CD of 1999)
State of mind: tired
Date: 1/9/06
This is the dead of winter. No holidays to look forward to and the days still end way to soon. We are having a January thaw this week, but that is just a cruel tease because right after is the freezing, bitter weather that really brings me down.
But, I have a weapon against the winter blahs.
Gene Kelly.
It is impossible not to smile while watching one of his movies. I dare you. Try it. Especially "Singing in the Rain." That is the
happiest
movie on Earth!!
And "An American in Paris" isn't so bad either. ;)
Just thought I would share. Enjoy.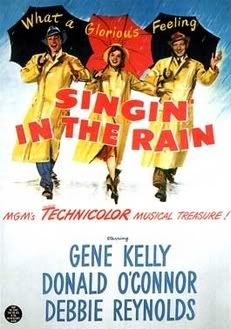 Angel quote of the day:
Spike: Look, if cavemen and astronauts got into a fight, who would win?
Wesley: Ah. You've been yelling at each other for 40 minutes about
this
? …Do the astronauts have weapons?
Angel and Spike: No.
Anyone wanna try and answer this one?