Quote of the day:
Maj. Rebecca Childs, "Let's assess. We've got no communication. We're probably 800 ft down, but we might as well be 800 miles. We're in an unobtainium cigar tube with the sonar signature of a rock. We've got just enough power to make the ultrasonics burp but no one is listening on those frequencies anyway and nobody knows we are alive.
Dr. Josh Keyes, "...Ok. Give me a minute on this one."
Song of the day: "Nobody's Fault" by Led Zeppelin
State of mind: back into the routine
Date: 12/20/05 (aka the day
Serenity
comes to a store near you on DVD!!)
A very nice friend of mine sent me
The Core
on DVD for the holidays. Fun movie. But it has me wondering something that I am reluctant to post here, but am going to anyhow. (What could be worse them my freshmen HS picture anyhow?)
So, here it goes. Possibly the dumbest question asked:
Would gravity affect a person the same way near the center of the Earth as it does on its surface? I have a feeling that the answer is no. So, what
would
happen? Should they have all felt a little bit lighter? And what would have happened if they had been able to go directly into the center of the Earth? Would they have been floating around as if they were in space because there would be equal amounts of gravity pulling on them from all sides? Hmmm…. Any ideas?
Hottie of the week: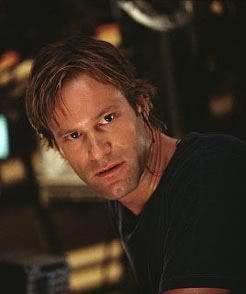 And don't forget! (Like I would let that happen.) Serenity comes out on DVD today.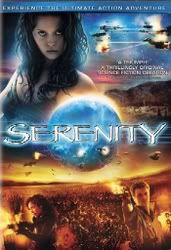 Angel quote of the day:
Gunn: Your heart's a dried-up hunk of gnarly-ass beef jerky.