Quote of the day: "I love Ho Hos" Joss Whedon
Song of the day: "Citadel" by Anna Nalick
State of mind: preoccupied
Date: 11/2/05 aka
Day of the Dead (in Mexico)
Go away, I'm trying to work. Really. Now shoo. Go.
… Aren't you gone yet?
No?
Ok fine. One random fact about me then you have to leave. I love the smell of apples.
There. Happy?
See ya tomorrow.
Oh! Wait. Come back. I forgot. Tomorrow is Slap a Co-Worker Day. I know of at least
one
person who should take advantage of this holiday… ;D Enjoy!
And just for the girls, someone I wouldn't slap… unless he asked me too.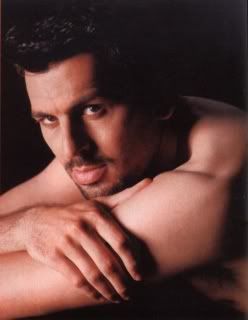 Angel quote of the day:
Angelus: Evil doesn't have to mean sloppy.