Quote of the Day: "Clothes make the man. Naked people have little or no influence on society." ~Mark Twain
Song of the Day: 'The Beautiful People' by M. Manson
State of Mind: Well, considering that it is wednesday and I keep thinking it is Friday, I would say: intentionally confused.
Date: May 4, 2005
I'm too lazy to do an actual blog entry today so I am announcing the first annual Peoples Choice blog post award. *Applause*
Ok, you all get to vote for my least boring post.
Doesn't that sound like fun?!
PS. Just because he is so yummy!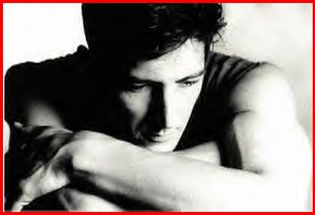 Peter Wingfield. :D